About VideoGrace
It is inhouse videoconferencing system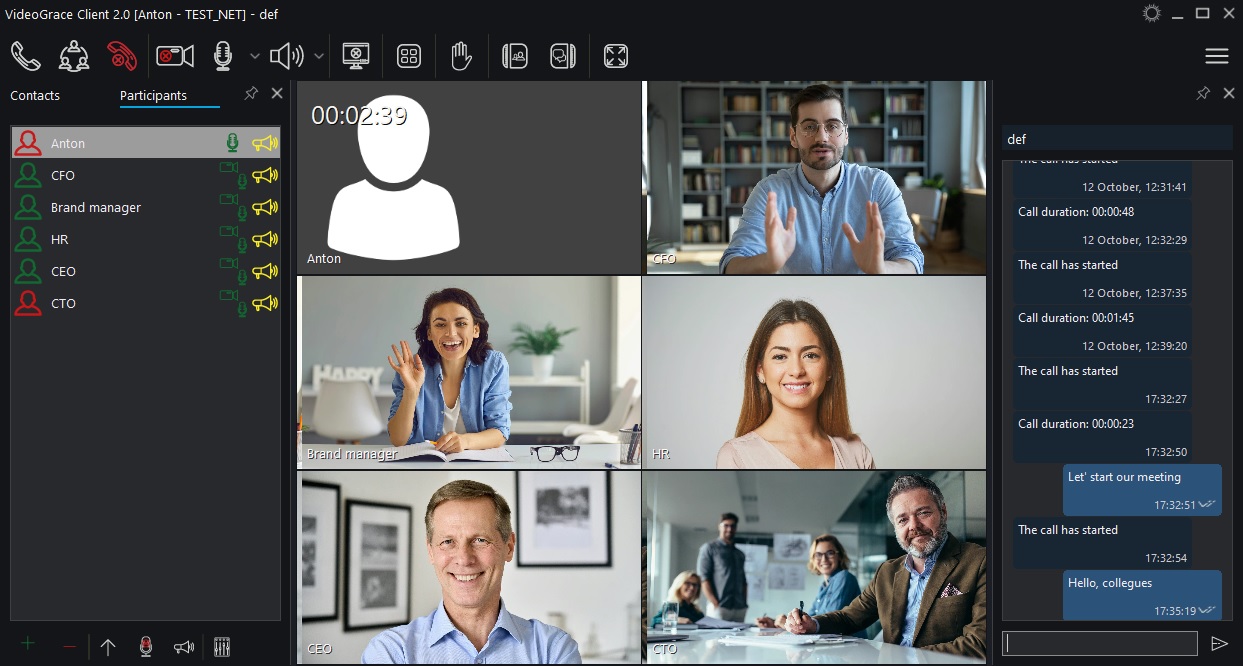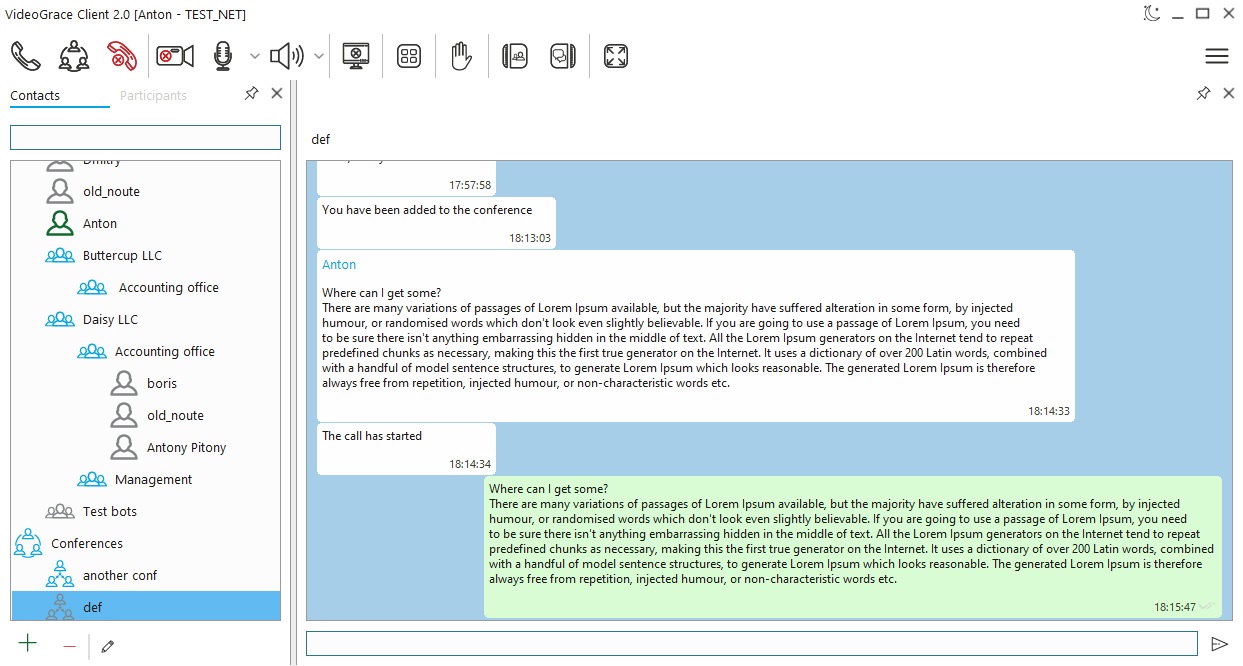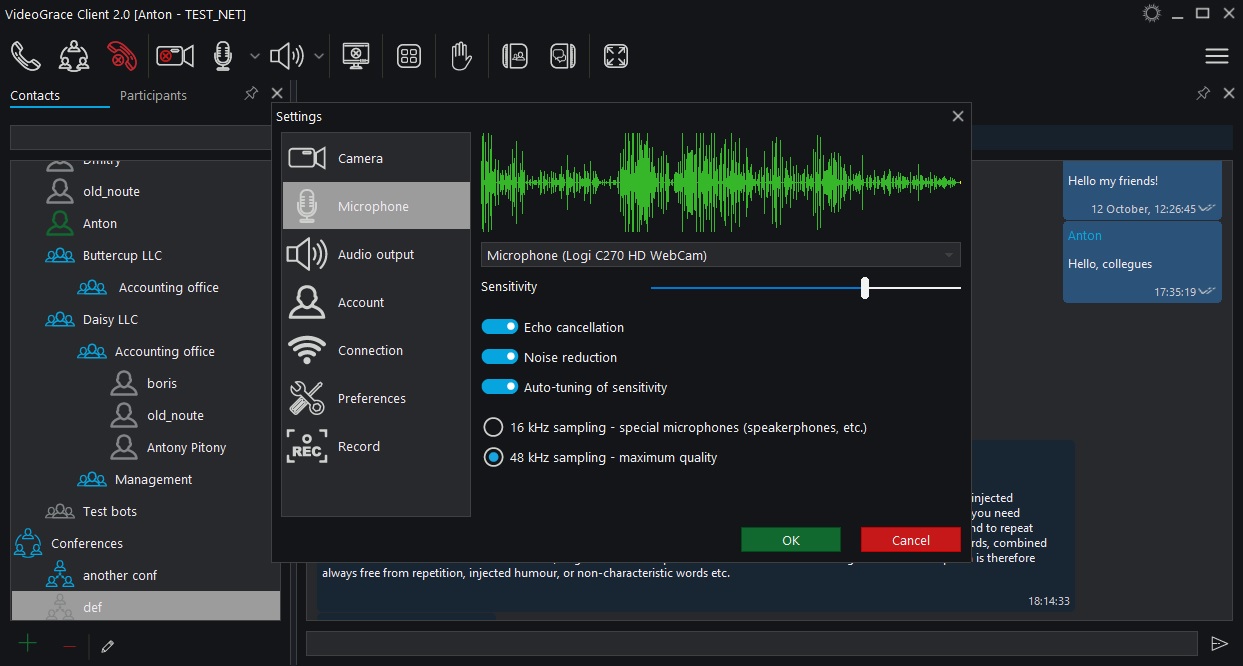 What it is and what it is for
VideoGrace is a client-server videoconferencing system. You can install the server in your network and thus get a private communication system.
The system Does not use a browser or any other third party software to operate.
VideoGrace strives for minimum latency, which maximizes the effect of presence in one space for participants of video conferences.

When using existing computers and servers, the system implementation costs are significantly reduced.

Installation and configuration of the system does not require special skills and is available to a wide range of people, even non-IT specialists.
Benefit
Benefits of using VideoGrace
Security and Confidentiality video conferencing rooms and instant messaging
Due to the fact that all traffic travels only between the participants and the server within the enterprise network
FullHD quality video and sound
Supports any video resolution and audio with bandwidth from 0 to 48 kHz
Global distributed network
You can connect to our server or install your own server for your network and connect it to the network to communicate with any user of the global network
Free for small teams
Server up to 8 participants does not require a license
Video calls, video conferences and video lectures


Demonstrate the desktop


Private and conference chat


Controlling a remote computer while displaying the screen


Convenient moderation system
Up to 50 participants in one conference


High-quality echo and noise reduction


Access from the same login on different devices. Synchronization between devices


Recording at any workstation


Professional fastest possible support from developers
Why you can trust us
More than 15 years of experience in IP communications
Download applications
Download the client and server applications to install on your network
Client installer for Windows
Runs from Windows 7
to Windows 11
You can try the system on our cloud
without installing a server
Server for Windows
Runs from Windows 2008
has a built-in web control panel
Client installer for Linux
Runs from conditional Ubuntu 16
with minimal dependencies
You can try the system on our cloud
without installing a server
Server for Linux
Runs from conditional Ubuntu 16
has a built-in web control panel
Client applications can also be downloaded from the web page of your installed server.
You do not need administrator rights to install them, ordinary user authorization is sufficient.
When you update the server, the client applications will update automatically from your server
Temporary warning: Windows installers currently do not have a digital signature.
Because of this, Windows Defender issues a warning.
To extend the installation, you need to click on "Unsafe" and then click on the "Extend anyway" button
Installation Guide
ChangeLog
Pricing
License cost per connection
Free
$0
/ unlimited
8 connections
No time limits
Basic functionality
Encryption
Connections from SIP
Recommended
Year
$15
/ year
Any desired number of connections
Full functionality
24/7 tech support
Connection to SIP / WebRTC
License without time limit
Infinity
$75
/ unlimited
License without time limit
Any desired number of connections
Maximum possibilities
Cloud service
Subscription cost per connection
Trial period
₽0
/ 1 week
All VideoGrace functions
Conferences of up to 20 participants
One-week trial period with no conference time limit
Recommended
Public cloud
$0.5
/ month
Official service @vg_official

Up to 100 participants per conference
Invitation at the link
Private cloud
$2
/ month
Your personal virtual server
with exclusive access
Any desired number of connections
Like an internal server, except you don't have to worry about the technology
Customer support
Resolving your issues 24/7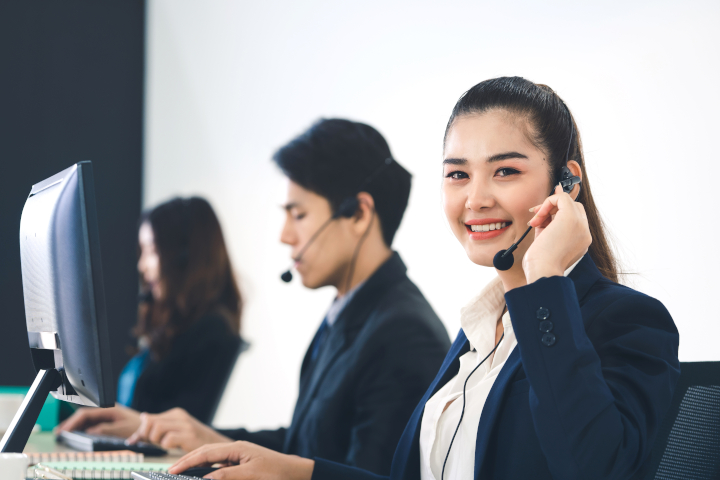 Professional support from developers
Our product is pretty stable, but it's a technique, all sorts of things can happen.
When any issue arises, you can count on a prompt resolution.
We are available via phone | email | telegram | whatsapp and chat on this website.
To create requests for new functionality or bug reports, we provide access to the task tracker to licensed customers.
We are always grateful for feedback and problems discovered.
Customization and specialty products
A lot of solutions where you need video can be realized on the platform
Customization
We accept requests for customization of the system according to the customer's specifications. We can provide both simple solutions, such as changing the client's logo and name, and complex integration projects for special equipment.
Thanks to the availability of source codes, you can also modify and add functionality in the client application yourself, create your own clients and bots.
Specialty products
- Fixed audio/video communications in factories, warehouses, sea and river vessels, hospital wards
- Examinee observation: view screens, cameras and get real-time audio from each examinee in a single window
- Technical support with audio/video communication and user desktop management
Team
Key persons of the company
Anton Golovkov
Chief Executive Officer / Main developer
Professional developer with twenty years of commercial application development experience. Chief architect and developer of key system components.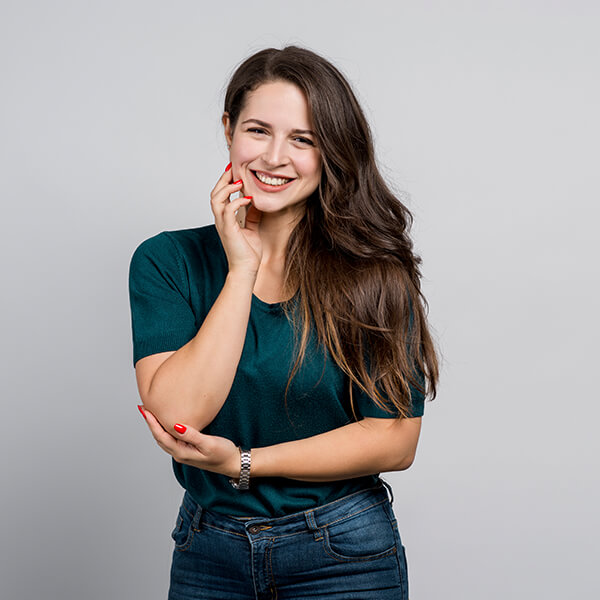 Marina Golovkova
CMO
Chief inspiration and investor of the company. She helps with marketing and promotion of our product.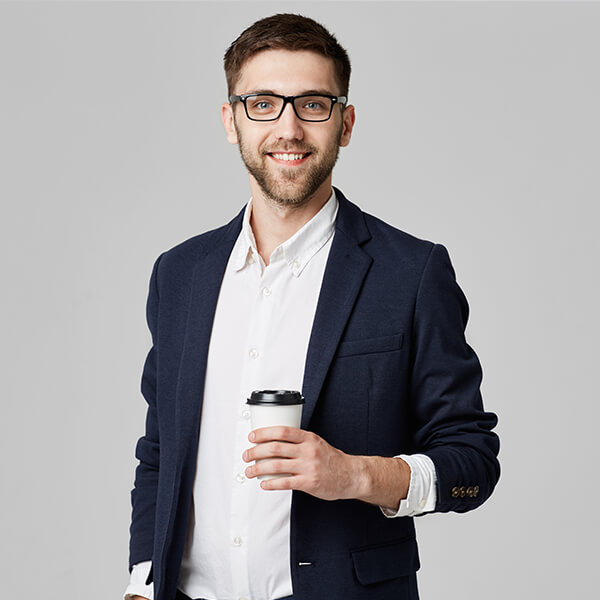 Eugen Hartmann
CFO
Chief Business Officer. Finance and sales, shipping
Frequently Asked Questions
Contact
Nice to meet you!
Location:
261 N University Dr Suite 500, Plantation, FL 33324